Top 10 Places to Buy Second Hand Electronics in 2020
Shopping things have become a lot easier these days and a person can buy products with just a few clicks. Whether you want to shop outfits, tools, electronics, furniture or anything else, you can do that from your comfort zone without going to any store. Almost every online or offline store offers quality and brand new products to their customers.
A parallel market of second hand or refurbished products also exists and today we are going to feature some of the top online stores where you can buy second hand or refurbished electronics. Buying second-hand products from some person individually may not prove a better deal.
Online stores offer assured products that go through various checks and inspections. A team of technicians and engineers fix the problems and faults if found. After that those products get ready for sale at a comparatively lower price and many stores also offer an added warranty.
Let's start the list:
1 .eBay
eBay was one of the first most platforms to deal with second-hand products. At the starting time, this online shopping conglomerate has become very famous among the people who want to resell their products. Nowadays eBay has become one of the biggest online shopping platforms and still allows its users to sell their products as well as to buy refurbished items.
If you want to buy electronics at a lower price compared to that particular product's current market price then you should recommend eBay. No matter if you want to buy second-hand smartphones, DSLR cameras, gadgets, appliances or anything else, you will find on eBay and save a lot of money.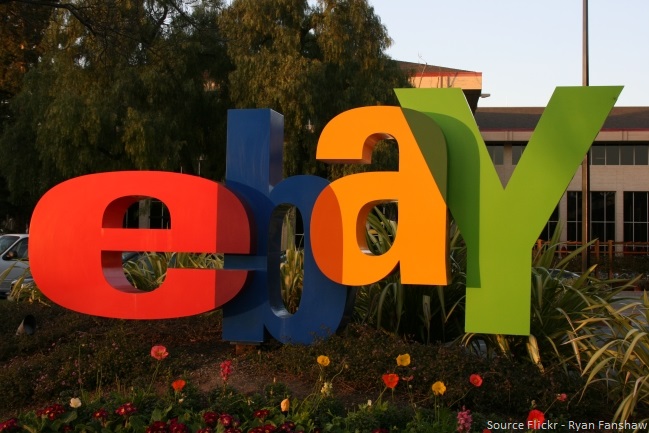 2. Amazon
Amazon could also be an ideal platform to shop for old and pre-owned electronics. Undoubtedly you will get the best discounts and deals on those pre-owned electronics without compromising with the quality and quantity. At Amazon refurbished category you can shop quality products that will be no doubt value for money.
Owned by the world's richest person Jeff Bezos, Amazon is one of the top shopping websites which offers top-notch nearly new electronics. The best part of doing shopping from Amazon is that you will get fully checked and verified products without spending too much.
Whether you want to shop smartphones, earphones, headphones, TV sets, gadgets or any sort of pre-owned electronics, you can do that after going through Amazon's official shopping website.
3. Decluttr
Many online shopping websites let you sell and buy gadgets and electronics and so does the same Decluttr do. This website basically operates in the USA and UK and had been praised by some of the best tech experts and agencies including Techradar, Cnet, NBC News, Fast Company and many more.
You will get the best price and value for your commodities if you want to sell as well as you can also shop a huge variety of gadgets without breaking your bank. Declutter mainly deals in books, smartphones, gaming consoles, tablets, wearable gizmos, CDs and DVDs.
Declutter delivers what it promises and paid it, customers, the day after they receive the stuff. There are no added shipment charges and you will guarantee to get the best price of your electronics you are willing to sell. Its amazingly simple user interface makes it easier for anybody to sell and buy a huge range of quality electronics in comparatively less effort and money.
4. Gazelle
If your shopping list is more smartphone-centric then nothing could be better than surfing best-refurbished smartphones, tablets, and iPads on Gazelle.com. This shopping site provides the best offer to its users for their products and tats quite different from other selling and buying platforms. The best thing about Gazelle is that they give a revised offer if they find that the condition of the product isn't the same described by the user. 
5. NextWorth
Whether most of the online shops come with both selling and purchasing options, NextWorth only purchases used smartphones, tablets, and wearable such as smartwatches. Another to note is that it only deals with Apple devices which means you can't sell Android smartphones and electronics on NextWorth.
Anybody can sell their iPhones, iPads or Apple Watches in three simple steps. With just a few clicks you can sell your device and get paid easily. Describe your device, ship it and get paid, simple.
6. Canitcash
Another platform where you can sell your used and old electronics and this time you aren't bound to Apple products. Canitcash will give best ever price for your used gadgets, appliances and electronics such as laptops, desktops, smartphones, tablets, gaming consoles, VR headsets, iMacs, wearable, smart home devices, camera, robot vacuums.
7. Target
When it comes to huge online shopping websites, the target always makes its place on the list. If you want to buy outfits, eatables, electronics, appliances, furniture or anything else, all you can do thorough this shopping conglomerate. Target also offers quality and verified second-hand kind of stuff in a comparatively cheaper and reasonable price.
If you aren't in a shopping mood and want to sell your smartphone, tablet, gaming console, voice speakers or wearable, Target could be a better place to look for.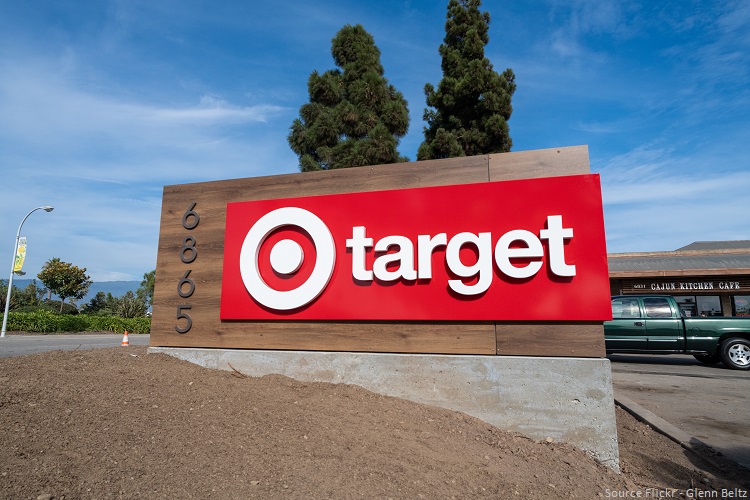 8. Flipkart
Flipkart has come a long way and become the biggest online shopping store in the Indian market. If you want to exchange your electronics or buy real-new kind of kinds of stuff, then you should go with Flipkart. You can access a huge variety of refurbished products including laptops, tablets, smartphones, mobiles and other accessories.
The best thing you will get with those refurbished electronics is the added warranty ranging from 3 to 12 months. The cherry on the cake is that all the deals come with 10 days of the easy return policy. 
9. Quikr
Quikr was one of the first most websites to deal with used stuff in India. No matter whatever refurbished thing you want to shop, you can get here. You can buy or sell a huge range of commodities from furniture to appliances and from electronics to sports items, almost everything.
Own best quality and branded electronics and gadgets without investing more with this amazing buy and sell platform. Each and every product refurbished offered goes through quality check and inspection. Only after the problems get fixed, Quikr lists the things for sale. So, be assured and shop the best and cheap with Quikr.
10. Glyde
Another mean of buying and selling things and this time it is Glyde. You can make money by selling your electronics on Glyde as well as can buy assured and tested second-hand products. Unlike other websites, Glyde does not provide cash for your sold products instead you have to utilize your money by shopping other electronics such as laptops, smartphones, tablets, gaming console, and other related electronics.
The market of used and refurbished products is growing drastically and there are a lot of websites and stores which offer quality second-hand electronics and other commodities but going through tons of those websites will be time-consuming and overwhelming.
I have done the job for you and featured some of the top places to buy second-hand electronics in 2020 and beyond. This list will surely help you in selling and buying electronics and other stuff easily. You will best value your commodities you are willing to sell as well as shop the best quality and value for money refurbished electronics.