Best Graphics Card Under 100
Graphics cards are expensive from the $1,300 r-tx 2080 ti all the way down to the $150 GTX 1650. So i made a list of graphics card under 100.
These necessary pieces of hardware can be brutal on the budget and usually most of the available cash.
So if you're on a super tight budget and are looking for a decent value Best graphics card for under 100. There are actually plenty of options out there that will give you a great gaming experience in 2020.
So let's discuss some of these cards.
Go over exactly what they offer you and exactly how much of your hard-earned cash they will cost. So in terms of general performance, most of the GPUs that we're going to be discussing today are great 1080p medium settings.
GPUs we're also going to be discussing a lot of older cards which although they might have some age to them. The performance they offer has stood the test of time and has proven them to be great budget focused cards.
Nvidia GTX 780 graphics card under 100 dollar
The first card I'm recommending today is the GTX 780 based on the fully unlocked.
The general core configuration of this GK chip allows you to get into some very light content creation on the side for less than $80 on eBay. It still gets the job done and will allow you to get some great FPS numbers at a great price.
Performance of GTX 780 graphics card
Kepler base gk110 chip this card offers some excellent 1080p performance almost five years on from release with performance almost identical to the recently released gtx 1650.
This card can chew through modern gaming or clouds and all at acceptable frame rates with gddr5. This card will also last you longer than cheaper 700 series cards.
This graphics card is also used in the best graphics card under 10000 list.
AMD Radeon R9 390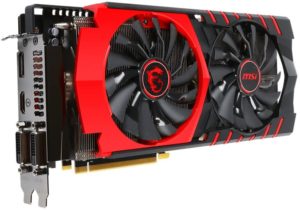 The next card I'm recommending can be a little more pricey than the GTX 780 but its features and general hardware specs are incredibly impressive for the prices.
It can be found at the r9 390 was the AMD flagship GPU back in mid 2015 and for less than $100.
Performance of R9 390
A very capable 1080p focused card can be yours featuring the Granada GPU along with eight gigs of gddr5 the r9 390 offers performance that competes with the more expensive rx 570.
It beats out the latest entry into NVIDIA GTX lineup although this card can be power-hungry when considering its price point.
It's hard to be in terms of modern and future values with this enormous amount of VRAM. GTX 780 is the best graphic card of our list of best graphics card under 100.
This card will last you for years to come and the general specs of the graphics will also keep the r9 390 in contention into the 2020s.
Once again for less than $100 this card is an incredible value and it's also relatively common and easy to find on second hand websites.
AMD Radeon Rx 470
The third card that you should try to keep an eye out for is the somewhat modern AMD RX 470 with the core configuration identical to the Rx 570 as well as performance that edges out the GTX 1650 this $80.00.
GPU performs excellently in 1080p gaming scenarios with either 8 or 4 gigs of gddr5.
Performance of RX 470 graphics card
This card is also relatively capable of delivering 1080p gaming into the future and is also a great entry-level content creation card for its price.
The RX 470 is a fantastic gtx 1650 substitute and the different aspects of the AMD Ellesmere chip actually gives this older card an edge in terms of general compute and video encoding.
If you're looking for a great budget graphics card then the RX 470 is easily one of the best options available especially if you can find it at or below the $80 mark.
Nvidia GTX 970
The fourth card that I'm gonna be recommending was an incredibly popular card back in the day and it remains to be one of the best-selling gaming GPUs of all time the NVIDIA GTX 970.
It is still a very capable graphics card and although there was some controversy surrounding the memory configuration of it in 2019.
Performance of GTX 970
It remains a king of value and for the hundred dollars that you can find one for it's still a steal when it comes to 1080p gaming.
While the GM 204 chip isn't as modern as any of the Pascal touring offerings and Maxwell, in general, is starting to age a bit in terms of modern triple-a games.
The 970 still has plenty of power under the hood to push 1080p at 60fps in terms of newer budget offerings from Nvidia.
The GTX 970 is at the king of the pack being roughly 15% ahead of the latest GTX 1650 and over 31% ahead of the last-gen budget king the 1050 Ti.
If you're looking for a very capable NVIDIA GPU to complete your budget rig then you couldn't go wrong with the GTX 970.
Conclusion
If you want to buy a Graphics card which will provide amazing gaming expeirance then you should buy a GTX 780 Graphics card.
But if you only want to Buy a AMD graphics card you can buy Rx 470. Which is also good in this budget.
Now I'd like to hear from you:
Here's my best graphics card under 100.
Now I want to hear from you which of the graphics card you liked most.
Let me know by leaving a comment below.
Also read:- Best graphics card under 5000