Best Traveling Gifts To Buy In 2020
Exploring the places in a new city or country sounds more enthralling and fun but it can be stressful at times. So, if you know someone who has been undertaking voyages frequently, there are a heap of traveling gifts you can consider buying him to his commute more convenient. So, before that travel junky map another itinerary, it is time to find the perfect gift for the giftee. To help you out, we have jotted down some of the best traveling gifts that you can consider buying no matter whether he is a seasoned traveler or a beginner.
Below we have described best traveling gifts to buy in 2020
Power Bank
cooler
Travel Books
Headphones
Hammock
1.Power Bank – There is nothing worse than finding yourself stranded on an unknown road with a dead phone. So, if you think that your friend mindlessly scrolls his Instagram posts, it is a good idea to get him a power bank that will keep his phone charged. In fact, a power bank will be a lifesaver in those dreaded moments when his phone's draining battery is giving him anxiety. From headphones to smartphones, a good power bank will keep your devices charged so that he won't feel the dearth of entertainment while he is exploring new places.
2. Cooler – Make sure that your friend has a cooler in his arsenal. In case, he is missing out on a cooler, you will not find anything perfect for a travel junky. These coolers overcome the problem of keeping meals edible and water chilled. There is a range of coolers you can find in the market and they come in different shapes and sizes. It is better to get a medium size cooler which is teeming with all the amenities. Adding more that, they are best for comfortable portage which means your friend will not have any sort of problem carrying it.
3. Travel Books – There are plenty of books in the market that goes beyond the genres of love, romance, action. And if your budding traveler is in need of some inspiration to explore the wonders of the world, make sure to stash a travel book in his backpack. Traveling Books like Literary Places, Wild Horses of The Summer Sun can be his companion and will pique his curiosity to explore the world. The way the beauty of the world is portrayed in these books will definitely have him drooling. Travel Books are a great inspiration for anyone who is seeking for warmth in nature's lap.
4. Headphones – If your friend is going for a solo traveling trip, a headphone will keep him entertained throughout his journey – no matter how long the flight is. What is even better than his fellow co-passenger will not shoulder tap him to engage in the conversation when he wants to avoid it. No wonder why headphones make a befitting gift – no matter what the occasion is. With an incredible battery, he can listen to all of his favorite tracks on a single charge. There is a heap of incredible headphones up for grabs which means you won't have to break your bank to find the right one.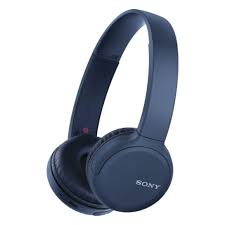 5. Hammock – While not essential regarded as an essential gear but this hammock will make your experience much better and convenient. Anyone who is considering to venture into the dark woods can bring a hammock with them. An instant spot to have a power nap or a relaxing spot sleep under the blanket of stars, a hammock can be set up in a jiffy. Being lightweight, they can easily fold into nothing and can be stashed in your backpack. A water-repelling hammock will be just better to redefine your camping experience.
Heena Ansari is a digital marketer and founder of Techpuzz. She aims to give Digital marketing tips & guide for a beginner and help them to grow their career in Digital Marketing.